At Homes for Bugs we're passionate about the environment and all our bug houses are individually designed and handmade from rescued wood, so there will be some imperfections (nail holes, rough edges etc) – but the bugs really don't mind.
"If you're looking for perfection, you've come to the wrong place!"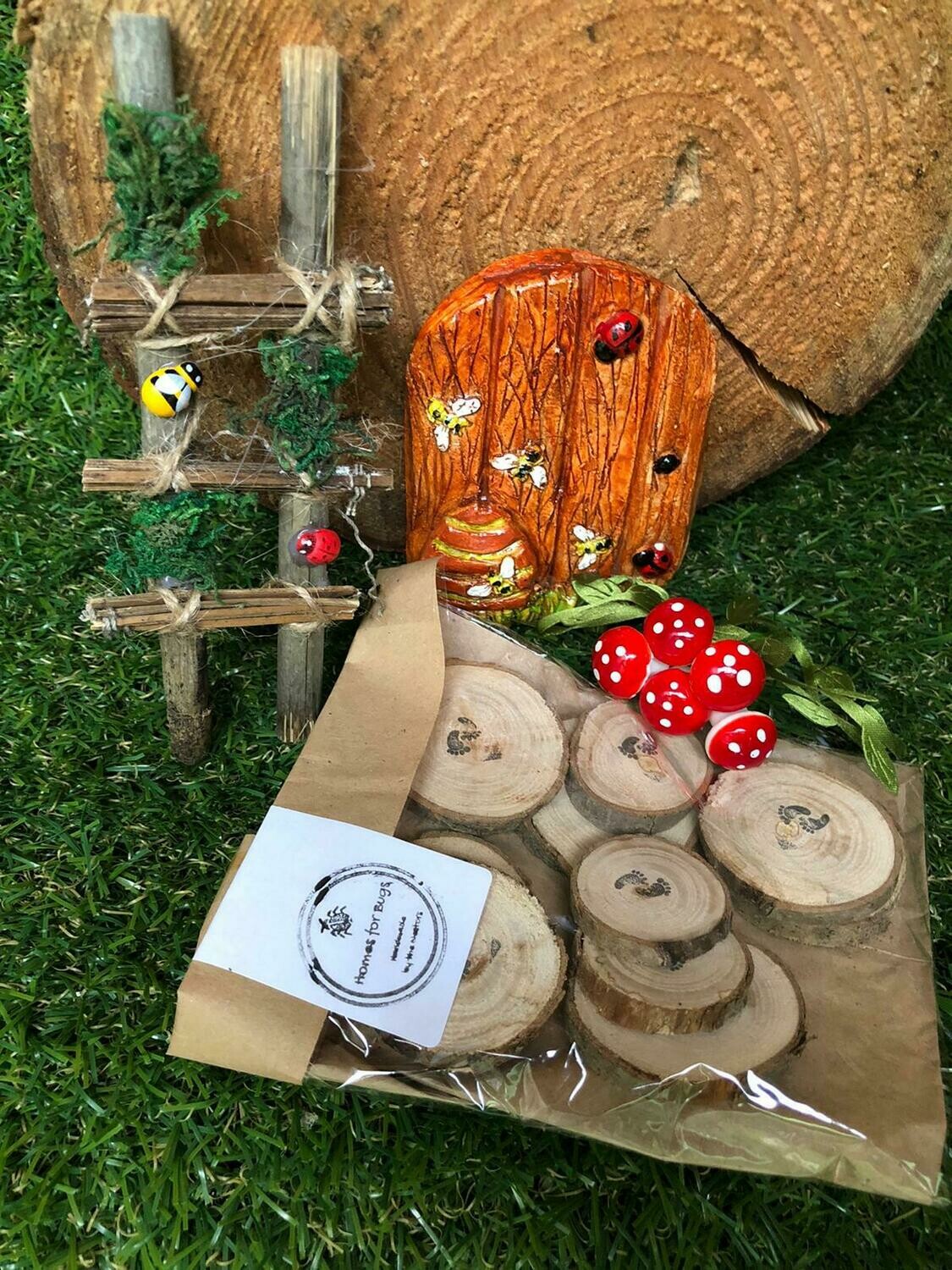 There's a lot of focus of the plight on the honey bee (and rightly so), but did you know that a single red mason bee is equivalent to 120 worker honeybees in the pollination it provides and these bees, along with other solitary bees, ladybirds, hoverflies and lacewings are so important to the pollination of our plants and the natural control of garden pests. That's why we focus our efforts on building homes specifically for these types of beneficial insects.
Our passion is in recycling and raising awareness to help as many people as possible understand the importance of looking after the environment whilst encouraging everyone to think about improving the biodiversity in their gardens and neighbourhoods.
We hope you like our creations!